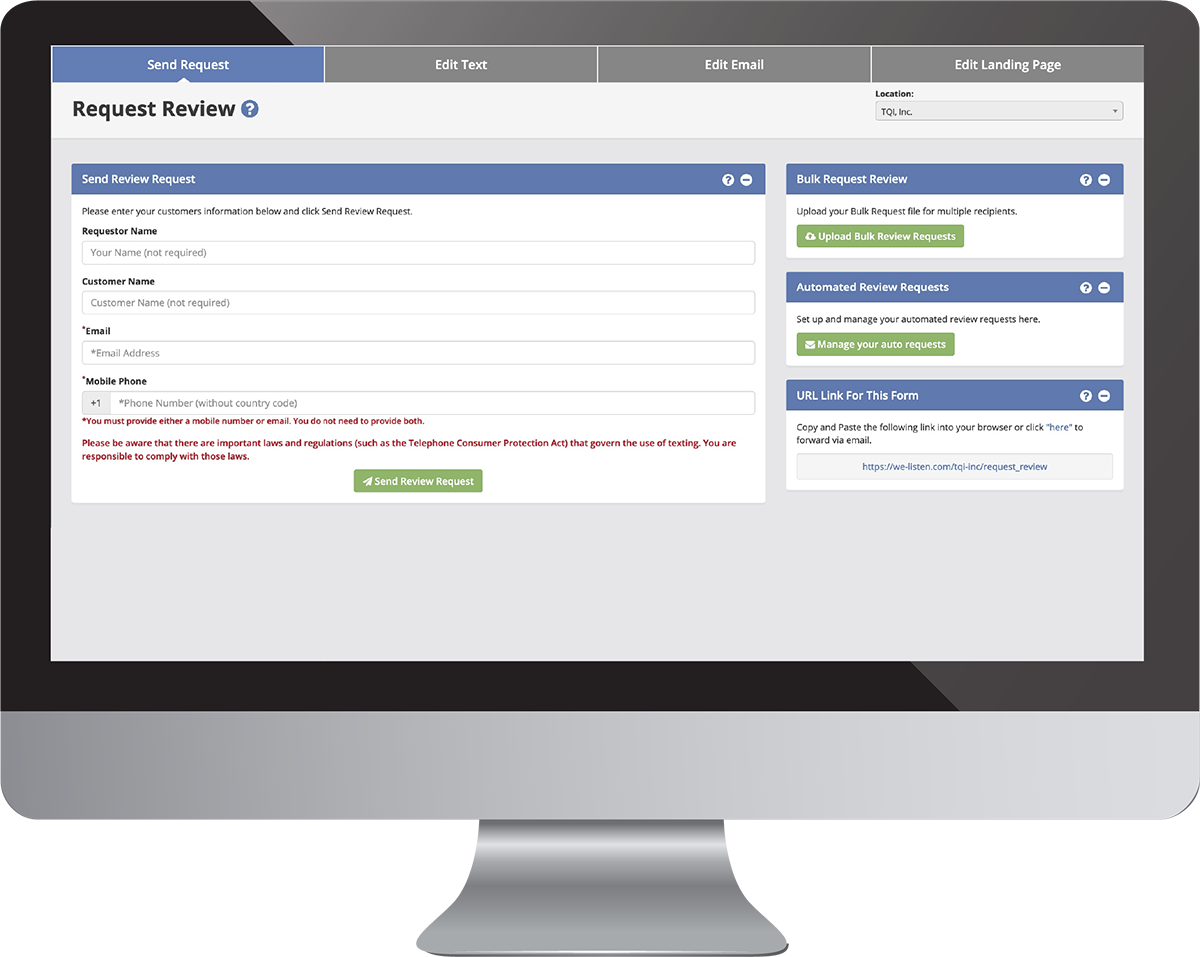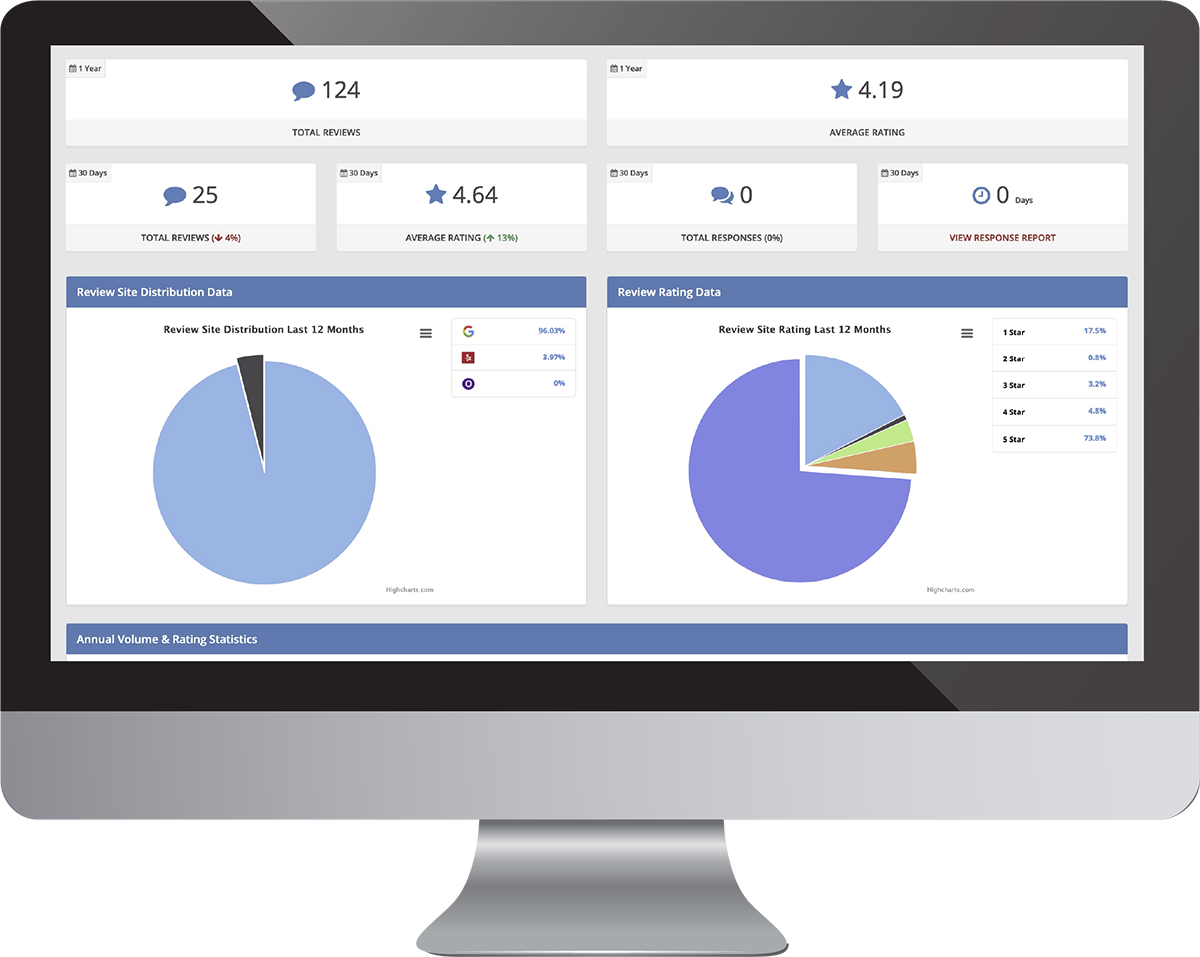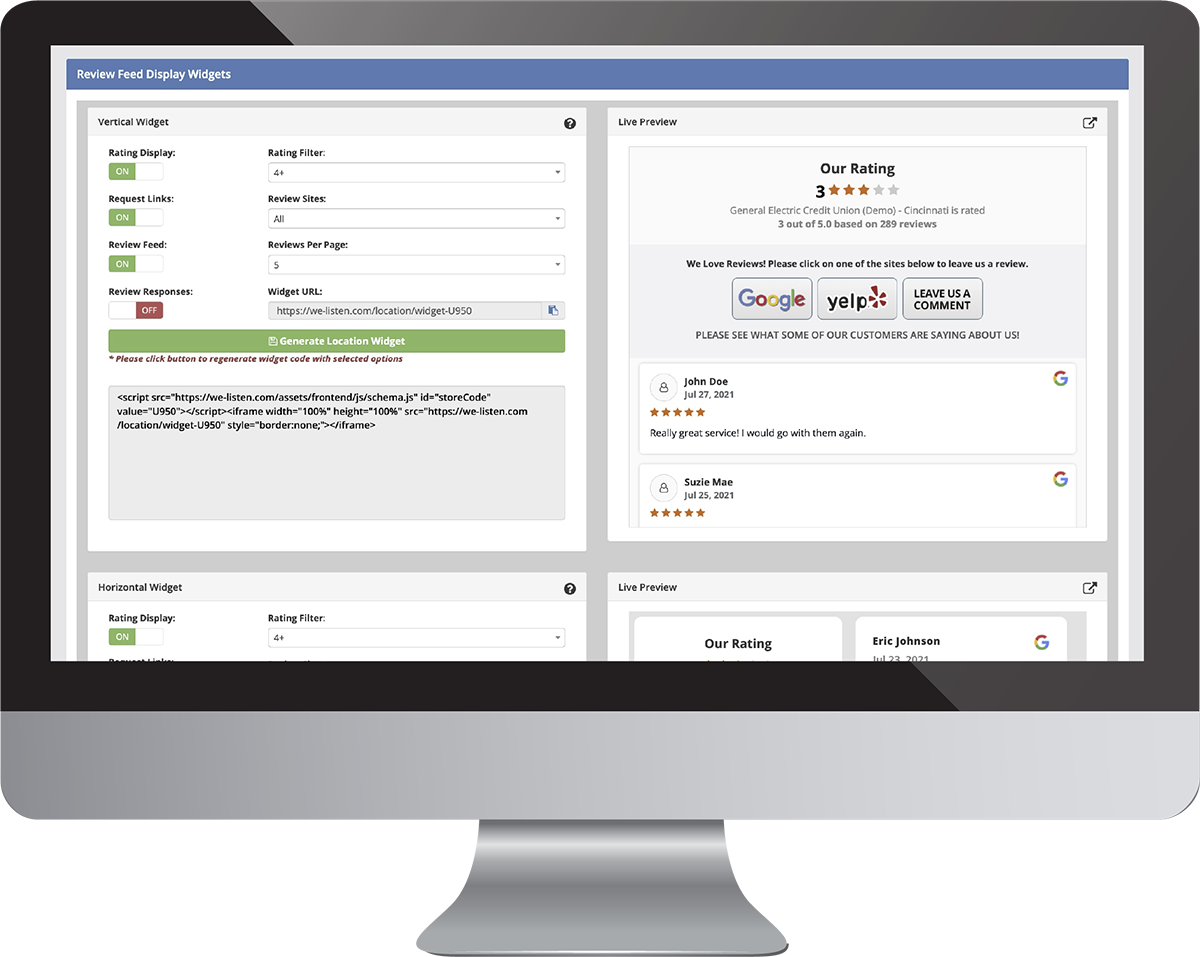 Solicit, view, and respond to reviews
See all your reviews and respond to them. Ask for reviews via text message, email, or widgets.
Powerful and flexible reporting
See total reviews and average rating. Break it down by month, year, or a custom date range. Filter by rating and platform.
Add widgets to your website
Easily embed one of nine customizable widgets to get reviews right from your website or email.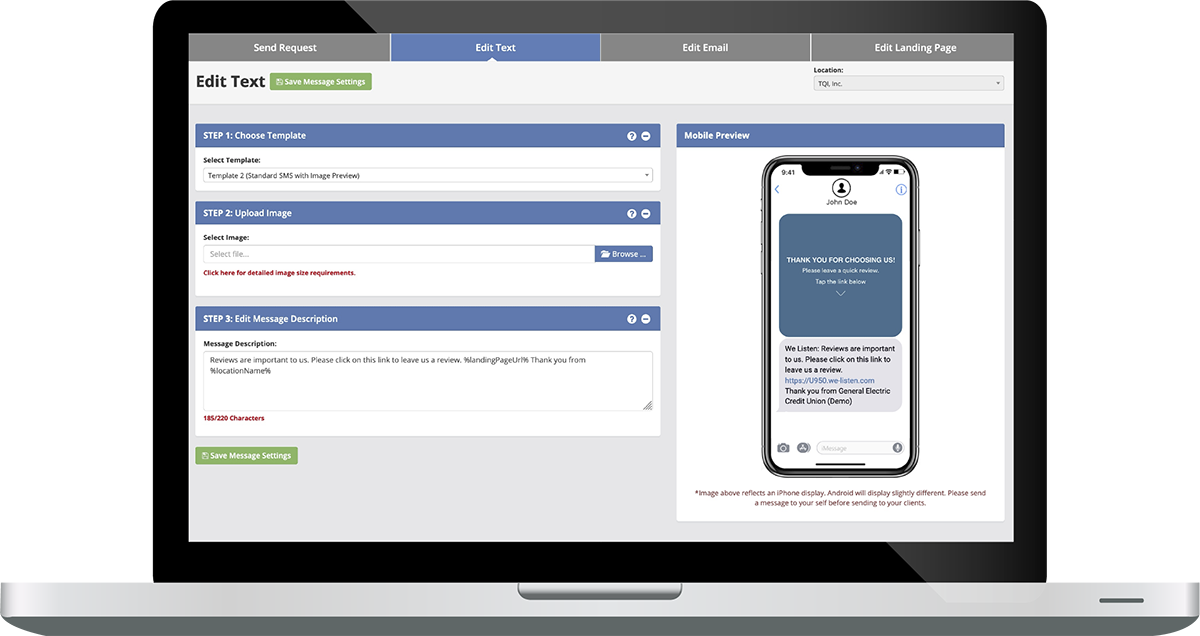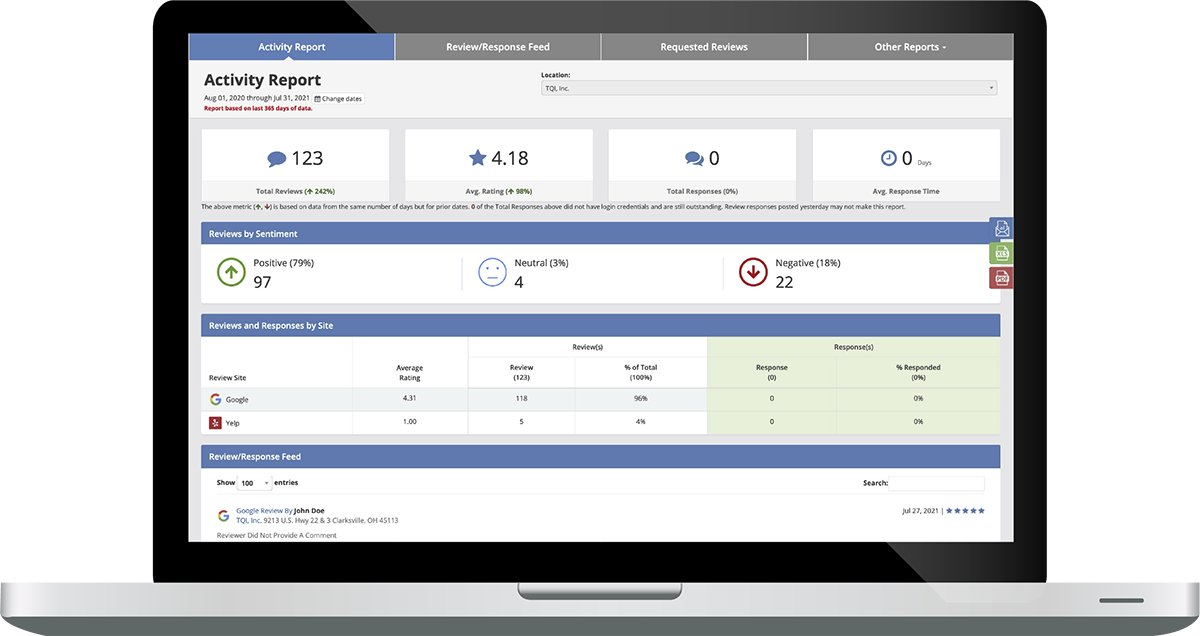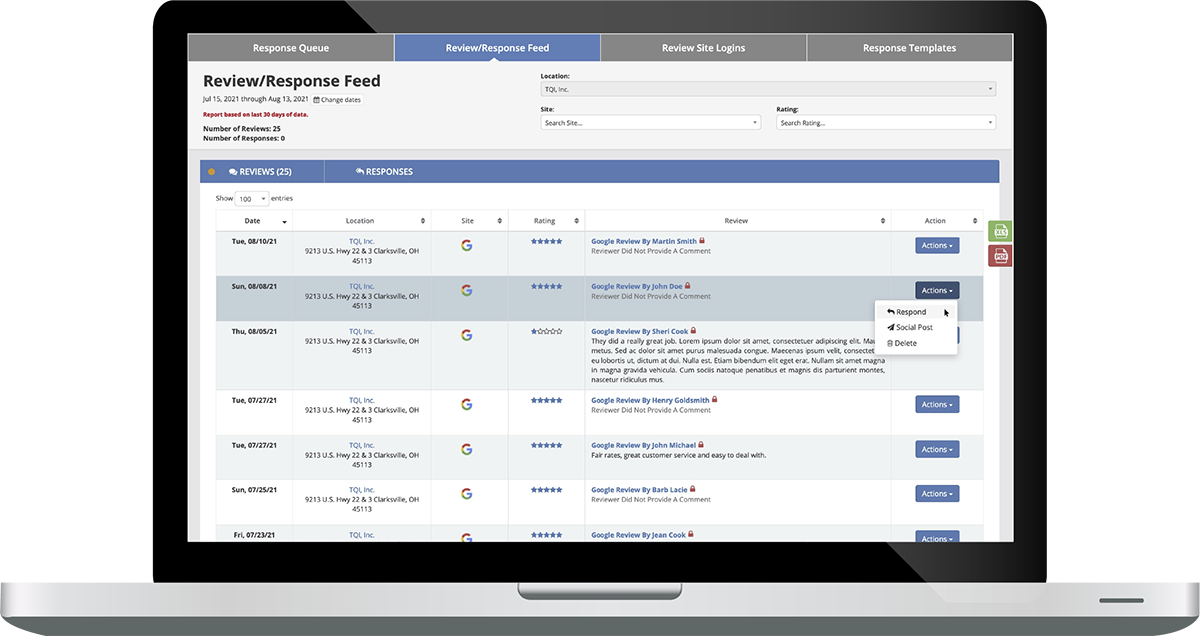 Ask for reviews. See reports. Respond.
Send requests for reviews
Type in a customer's email or phone number to generate a request. Choose from seven request templates or create your own.
See all reviews
See all reviews, average reviews, and reviews by website.
Respond
Filter reviews by website (e.g. Google), location, or rating.