Web packages to fit your business, built on proven products
Is it time for a website redesign?
A creative process shouldn't start by telling you what you need to be successful. It should start by learning and asking questions about you. The key to success does not come from applying a template solution. It is crucial that your website revolves around your goals and drives traffic to desired actions. Here's a couple of key indicators that indicate it is time to consider a redesign:
Your site feels outdated and stale when compared to your competition
Your site is not mobile-friendly
Navigation feels clunky or disjointed
Your website does not align with the goals of your business
Your website does not align with your brand or your brand has changed
Users are not interacting or engaging with your website
Your website does not learn and adapt to your users
Image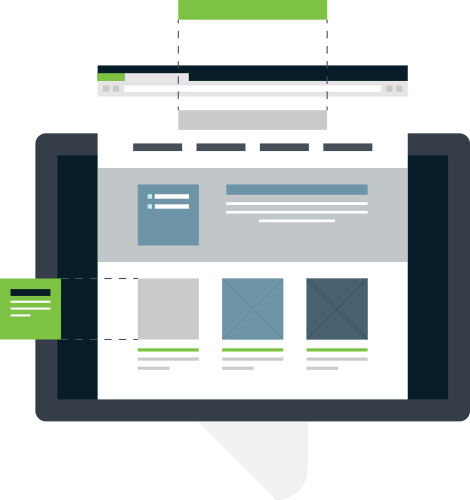 Why choose OmniWeb for your redesign?
Omniweb III CMS provides enterprise-level functionality, security, integration, and features at an affordable price. OmniWeb was built for integration and transforming conventional websites into intelligent and intuitive assets.
Custom design, built from the ground up around your goals
Responsive design and device optimized
SEO optimization and options
Integration with any CRM
Hosting and Cloud services
SSL Security
Why choose nSpire for your redesign?
nSpire is a Social Donations and Donor Portal Engine. nSpire is rightly named because nSpire tells your story in the most effective way. nSpire is designed to generate donor inspiration.
Unlimited fundraiser creation
Custom design, built from the ground up around your goals
Responsive design and device optimized
SEO optimization and options
Integration with any CRM
Hosting and Cloud services
SSL Security
Event Registration
Memberships